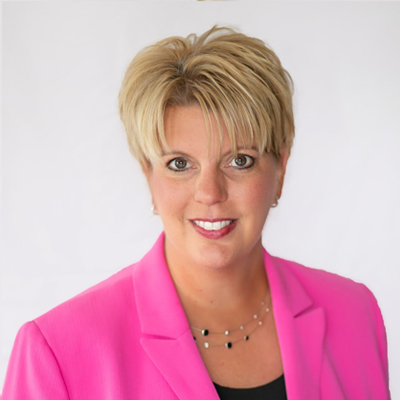 Biography
Jen's 25-year career in marketing spans multiple industries including in most recent years, staffing, recruitment, and recruitment process outsourcing. She has successfully led marketing teams, strategy and operations including brand, inbound and outbound lead generation, and sales support with attention to revenue generation, budget management, metrics, and executive-level reporting.
Jen has been integral to the transformation of WunderLand Group from a traditional staffing agency to a creative and digital marketing services firm, helping to launch WunderLand Studio—a team of marketing, digital and creative execution experts.
Prior to joining Advanced Group Jen led marketing, communications and public relations for The RightThing, a high-growth RPO where she delivered on critical marketing initiatives and tools to build brand credibility, customer traffic, leads, retention, and overall sales effectiveness.
Previously, as VP of Marketing and Sales for Sky Finance Group, Jen led a large team with eight regions and 350 offices, where she oversaw all marketing activities including more than 20 mergers and acquisitions. Jen has also run her own marketing consulting practice where she delivered work across multiple industries and marketing disciplines. Jen earned her bachelor of science degree in journalism and public relations from Bowling Green State University and has advanced marketing certifications from Bank Marketing and Management.
Her strengths include leading marketing teams with structured process workflows to drive efficiency and effectiveness, budget management, metrics, and executive-level reporting. In addition, she has managed various disciplines including public relations, brand development, conference logistics, M&A communication, digital marketing, content creation and thought leadership including developing speeches and presentations for c-level executives. She has a trustworthy, straightforward, approachable leadership style that has serves as her foundation with a guiding principle of "do what you love, love what you do".
Send an email to Jen Iliff.